Montreal's Erotic Art Festival returns for its 10th consecutive year as Montreal's original s.e.xposition!
Featuring hundreds of local and international artists, the Montreal Erotic Art Festival is a celebration of sexuality & erotica in art in its many forms.
Paintings – Drawings – Sculptures – Multimedia – Movies – Photography – Fashion – Live Performance & more
This year the festival will take place in the heart of the gay village: Circus 917 Ste-Catherine East.
The space will be transformed into a pop-up Erotic Art Museum with 4 unique areas adorned with a wide variety of erotic art instalations.
Opening hours: 12 PM to 12 AM (Noon to Midnight) from Wednesday August 30th to Saturday September 2nd.
Each evening will feature special performances and presentations.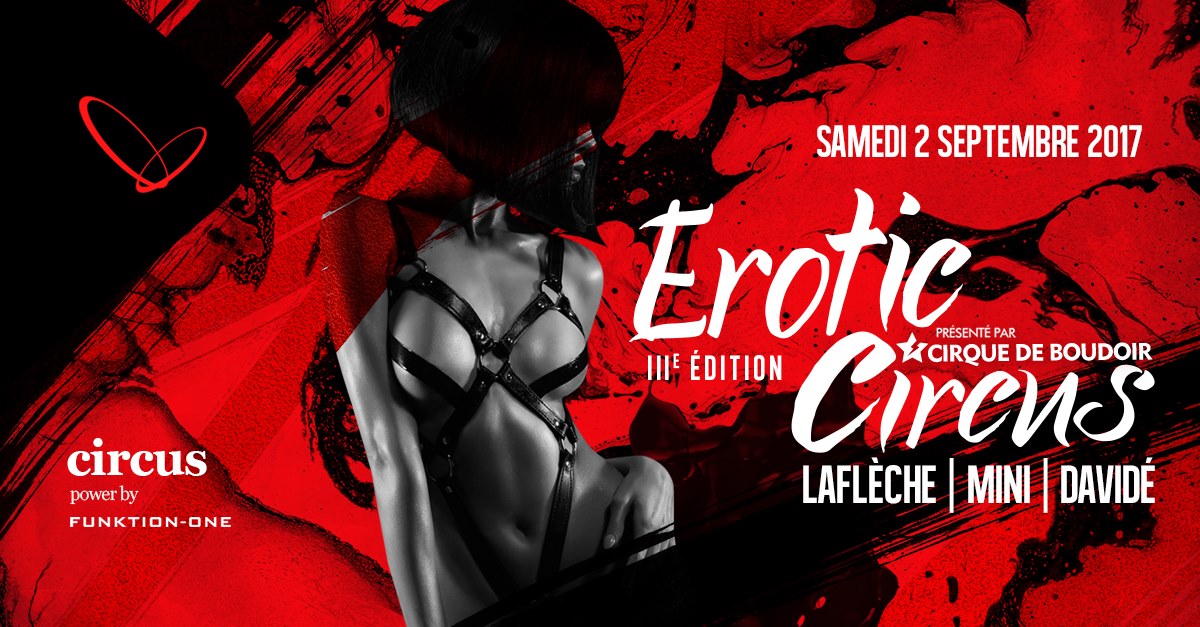 Closing party: Erotic Circus | 3e édition – Saturday night starting at 2 AM – 9 AM. For tickets to the EROTIC CIRCUS event click here: http://circus.electrostub.com/cirquedeboudoir
Admission to the Montreal Erotic Art Festival/Erotic Art Museum is by donation. Show your support by donating what you can:
Day Pass: The suggested donation is $10
Evening Pass: The suggested donation is $20
Festival Pass: Includes 4 full day & evening passes with a donation of $40
VIP Festival Pass: same as Festival Pass plus: VIP lanyard, access to the industry/media only night Tuesday August 29th (6 PM – 9 PM), VIP admission to the closing party Erotic Circus | 3e édition on Saturday night (2AM – 9AM), plus 10% discount on the purchase of any art piece on display: with a donation of $100
Tickets/Passes for the Montreal Erotic Art Museum & the Montreal Erotic Art Festival are available now online:
https://www.eventbrite.ca/e/montreal-erotic-art-festival-le-festival-dart-erotique-de-montreal-tickets-36907980764
More details coming soon!
In collaboration with le Conseil des artistes québécois, le Cirque De Boudoir, Circus and le Musée d'Art Érotique de Montréal.
http://www.festivaldarterotique.ca/
http://www.conseildesarts.org/
http://www.cirquedeboudoir.com/